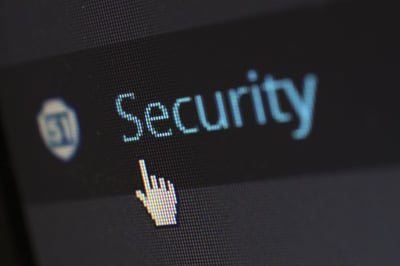 Your business or organization's relationship with the internet is a union of convenience.The integration of business communication services across multiple channels and multiple devices is known as Unified Communications as a Service (UCaaS). Your phone calls, audio and video conferences, text messages, and emails will all be located and managed in the same online system.
The safety of any UC solution is always a major issue. Cyber attacks are more likely to go after your communication channels before they go after anything else. Whether the cyber attack arrives in the form of spam, ransomware, zero-day attacks, phishing, etc., any attack will always be bad news. As more businesses and organizations begin to use UCaaS, it is important to know how to create a solid form of defense against cyber attacks.
Cyber Attacks on Businesses
With so many businesses and organizations creating a strong presence online, and with more consumers becoming more digitally connected, online criminals are discovering more cyber assets than ever before. Businesses and organizations need to make security one of their top priorities. As more businesses and organizations are becoming aware of the possibility of an online attack, more are increasing their cybersecurity budgets. Cyber attacks are becoming one of the highest-rated crimes across the globe.
One cybersecurity attack can result in the instant disruption of your network. A cybersecurity attack can lead to irreversible damage to not only your networks but your reputation and your business as a whole. Since cyber attacks are fast-rising global crimes, it is important to view cyber attacks as more than a small possibility, but as something that it is inevitable. What can you do to protect your business against cyber threats?
Transform Your Culture
With the increase of remote work and new types of cyber crimes, there needs to be a venue for your security teams to have open and effective discussions about how to stay ahead of potential cyber threats and attacks. When you create a security-driven culture, your business or organization will be able to fully address the various types of communication channels and technology platforms that may be more vulnerable to threats. Businesses and organizations of all sizes should consider putting teams together for each communication channel and technology platform that are being used.
Protect Your Data Center
Since digital services are hosted over cloud networks, the data centers will need to be run efficiently and effectively at all times. The data center will need to be secured and protected; this may require a variety of techniques. Physical data centers need to have a solid form of protection that will increase the security and reliability of each service.
When there are multiple data centers in different parts of the globe, you will ensure trouble-free service even if one of the data centers suffers damage. Performing security audits, along with consistent monitoring, will allow your business or organization to set higher security standards. A secure data center will mean the services you are providing will be efficient and reliable.
Fraud Prevention
Fraud impacts millions of people every year. Your business must protect itself and your customers from fraudulent activities due to the legal and financial ramifications. If you want to have a reliable UCaaS platform, it is important to have the right level of protection against fraudulent activities. Your UCaaS solution should have fraud detection and fraud prevention tools built in.
Another type of common fraudulent activity that poses a significant number of risks to businesses and customers is credential theft. Fortunately, there are several ways a UC service provider can prevent the above type of threats. Can your UCaaS platform protect your users from fraudulent activities?
UCaaS providers will need to take the proper network security measures that will protect company and customer data. The proper level of network security will include various features that will protect the business from fraud, cyber attacks, data breaches, and network downtime. Every UCaaS platform will need to emphasize various security features.
Are you ready to remain competitive in your industry by adopting security features into your UCaaS platform? Contact CallTower for a free Microsoft Teams consultation by clicking the logo below: