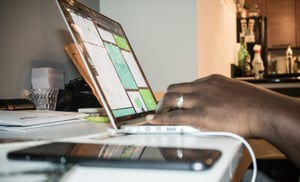 Cisco and Microsoft Collaboration products unquestionably offer many overlapping features and functions, but each also has its own special sauce. Take, for instance, Microsoft's Office 365. Cisco offers no equivalents for Microsoft Word, Powerpoint or Excel (to name a few major apps), nor do I expect they ever will, as office productivity software of this type is just not in their wheelhouse. When talking about collaboration, the vendor's offerings as a whole need to be taken into consideration. Within the scope of this article, however, we'll be discussing their hosted voice offerings.
What do you want to use for voice and video calling? Long gone are the days of separate voice and video systems, as modern enterprise-class systems roll both into a single platform. On the Microsoft side, Skype for Business, on-premises, hybrid and cloud; on the Cisco hosted voice side, Unified Communications Manager, on-premises or hosted with a partner in the cloud, and Spark Call as a pure-cloud play.
Microsoft's Skype for Business
Since Microsoft bought Skype in 2011, the company has transformed it into a business essential tool by merging Skype's tools with its own Lync communication platform to make a more business-centric VoIP tool.
Skype for Business takes many of the consumer features of Skype, such as free video conferencing with up to ten participants, screen-sharing and remote desktop tools, as long as your admins permit it.
However, in the not-too-distant future, Microsoft will migrate everyone using Skype for Business towards Teams, the company's collaboration platform. This will add even more exciting features, such as add-ins for inbound and outbound calls to PSTN numbers, the ability to put people on hold, call transfer, voicemail and audio conferencing to make it more of a unified communications platform like its rivals.
Until then, Skype for Business will continue to evolve, with a new on-premise server planned for 2018 to add PBX and other advanced calling capabilities to super-charge its VoIP service.
Cisco Hosted VoIP
According to Gartner's Magic Quadrant report, Cisco unified communications are a market leader, with its VoIP product offering ease of use to unlimited number of seats in an organization.
It's available for a range of different-sized organizations. For example, the standard edition Unified Communications Manager Business Edition is set up for businesses with 100 to 500 employees, while Unified Communications Manager Express is targeted at small businesses.
Because Cisco's VoIP solution is part of its UC offering, which includes additional extras such as collaboration and an API allowing businesses to develop their own apps for communication in the business, it's a much richer platform than some of the other VoIP-only services discussed here.
This means it also comes at a higher price and because it has been designed to replace the phone system of the organisation, will have heavier installation requirements than the likes of Skype for Business, for example.
Need some help deciding which solution is right for you?