- NAVIGATE UC VENDOR CRITERIA AND SELECTION PROCESS -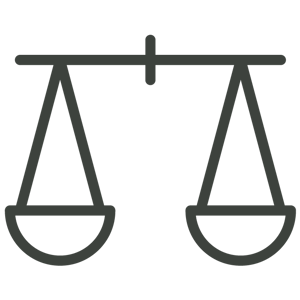 You've assessed your options and determined that your business will benefit from implementing a Unified Communications solutions. After thorough investigation of the UC deployment models (cloud, hybrid and on premise) you have a solid understanding of which one is right for your business.
It's time to initiate the partner selection process and investigate vendors.
The importance of properly vetting vendors is critical. The vendor you choose will become a long-term business partner, adviser and advocate.
CUSTOMIZATIONS
The customizations you choose to implement now and in the years to come are important to ensuring company goals are met. Your vendor should be able to accommodate short-term customization goals as well as proactively address long-term needs.
MOBILITY
Mobility is key in today's business communications. With more professionals choosing a mobile phone as their primary business communication device. Applications need to be user friendly and easily accessible.
SCALABLE
A true cloud communications solution will grow seamlessly with your business. Adding a new user or a location should be as simple as adding an additional licensing and provisioning.
DEPLOYMENT OPTIONS
This is an extremely important as it could impact your organization, and your bottom line, significantly. As you dive into looking at vendors, take a close look at the deployment success track record for your model. Vendors will be able to provide detailed information regarding deployments for your reference.
SOLUTION ARCHITECTURE
Does the vendor have the ability to offer and support all three deployment options? The ability to support different deployment options and/or a hybrid is critical to the initial and/or future implementation phases, the vendor will need to demonstrate success supporting the various environments. In addition, ensure the vendor has additional UC applications and capabilities, and can deliver a seamless user experience that will work across all environments.
VALUE PROPOSITION
Leading UC vendors offer diverse portfolios, which lets organizations compare solutions and decide which one best meets the needs of their business. It is important to evaluate a vendor's total solution, associated services and partnerships to determine the right choice for your organization. Ultimately, the true test of UC's value proposition is to measure its effect on how it improves the business processes.
FEATURES AND APPLICATIONS
UC is more than a VoIP/Telephony solution. A top priority in selecting a UC vendor will be functionality. Your choice provider should offer a flexible model that is easy to add features, applications and new users. Ensure that the vendor can deliver an enterprise-grade telephony experience and security for cloud applications and add on features like contact center and CRM integration.
USER EXPERIENCE
UC will transform the way your workforce communicates and collaborates. Adoption of the new solutions are essential to hitting business productivity goals. The desktop and mobile tools must be intuitive and easy to use so adoption can ensue quickly.
SECURITY
Vendors offer many different levels of UC security solutions. To properly secure network and devices some vendors provide their own others use third party resources. It is important to ask the vendor if the network that the hardware and software lives on secure.
EMERGENCY SERVICES
Emergency services are often an oversight until an emergency situation. Ensuring your vendor provides Local, long distance, on-net and toll-free, directory assistance, caller ID, directory listing and 911/E911 service simply ensures your workforce is safe.
BUSINESS CONTINUITY
If these headlines have taught organizations anything, it is the importance of having a solid business continuity plan in place. Your business communications platform is the lifeline of the organization, and you can't take the risk of downtime. Vendors should have a solid plan that outlines how communication is accessible in the event of an emergency or disaster.
INTERNATIONAL
If you are expanding your business across the globe, it's important that you look for a solution that provides a localized calling experience for users located outside of the U.S. Verifying this with your vendors is key.
Thoroughly investigating your finalists will certainly take you outside of the parameters identified in this article. To further investigate standards for UC vendor selection parameters, check out our guides.
DECISION MAKING PROCESS PHASE GUIDES
As we conclude the decision-making phase of moving to unified communications solution we are ready to learn more about how to implement process.
A solid UC approach combines telecom and IT goals into one strategy. Your chosen vendor will design a solution to meet this goal. Part of that solution will be to develop an implementation plan that will work in sync with your IT team.
Once you have determined the minimum qualifications for vendor selection a shortlist of finalists will become evident. Dissecting the granular criteria for finalist's will center around company goals, references and overall business to business compatibility.
Ready to take an expedition through the implementation phase?