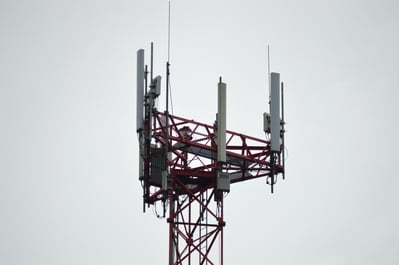 In May 2020, Microsoft agreed to acquire 5G specialist Metaswitch Networks to expand their approach to empower operators and partner with various network equipment operators. At the time the pending acquisition was announced, there were several questions about what this could mean.
Microsoft's recent purchase was not an attempt to make an acquisition just to sell more software to service providers. Microsoft is on a mission to bolster its mobile solutions partnerships with service providers. The move by Microsoft is a strategic move that is expected to increase the value proposition of Microsoft's mobile functionalities that make it easier for employees to work remotely and for employees to effectively manage the remote workforce.
Microsoft's acquisition will strengthen its cloud offerings by leveraging Metaswitch's portfolio of cloud services that include 5G voice, data, and unified communications services. Azure, Microsoft's cloud platform, is being utilized to deploy and scale Metaswitch's software solutions. However, Microsoft has no plans to discontinue its multi-cloud and hybrid models. As a result, it is expected that Metaswitch's solutions will eventually be available on a variety of other cloud platforms.
Strengthening Computing Capabilities
After the acquisition, Microsoft has placed itself in an outstanding position to capitalize on the deployment of 5G capabilities and gain a competitive advantage in the telecom industry. Metsawitch's solutions will provide Microsoft with a platform to cross-sell. There was also a recent partnership with AT&T that will allow Microsoft to accelerate innovation for cutting-edge computing, voice, and cloud solutions. AT&T's ability to deliver high-quality 5G services and Azure's ability to deliver high-quality cloud computing solutions will allow Microsoft to deliver powerful solutions for all customers and clients.
The transition to 5G capabilities is resulting in more telecom operators making the switch from legacy systems to cloud-based solutions. Due to the changes made by telecom operators, Microsoft's recent acquisitions are pointing to a win-win situation for its prospects. The recent transition from the traditional workforce to the remote workforce is leading to a greater demand for high-quality technologies and networks. We anticipate more telecom carriers and network communication providers will adopt Microsoft's solutions as the work-from-home trend continues.
What Does The Switch Mean For Me?
The migration to 5G provides a variety of opportunities to companies that provide various services to carriers. Companies that have been providing services to carriers will no longer have to be burdened with expensive equipment that will quickly become outdated. Companies will now have the ability to replace some or all of the aging equipment with software-based services. These services will be delivered via the cloud and can be updated and modified with ease.
Microsoft will continue to support various hybrid and multi-cloud models to ultimately create a diversified telecom foundation resulting in better innovation. With greater opportunities available due to the recent Microsoft acquisition, customers, clients, and partners should all expect to see an increased amount of success. Microsoft's intention over time is to create various alternatives to network infrastructure. Operators will be able to deliver value-added services with a greater cost-efficiency.
While the acquisition seems to be geared more towards 5G technologies, the acquisition was also driven by the possibility of a Microsoft Teams integration. There is a potential for deeper integration with Metaswitch's UCaaS features and Microsoft Teams. It will only take a few seconds to choose collaboration features that can enhance the Microsoft Teams application.
With 5G on the rise, operators will have a clearer path to accelerate service innovation and deliver experiences that will be more secure and resilient. What impact do you think the acquisition will have on your ability to move forward on the cloud-services path? CallTower can help you navigate the world of unified communication - for a free consultation on Microsoft Teams, please click the logo below: