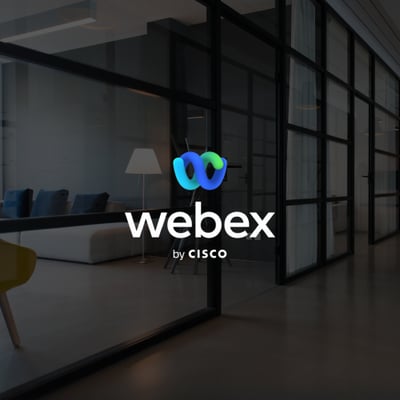 Any user who has actively been involved in various video conferencing platforms can attest that not all conferencing solutions are created equal. Many companies have developed multiple collaborations, but there exists only one Webex. Cisco has been in the business for quite a long time and has stamped its communication technology leadership.
What are the solutions offered by Cisco Webex? With the platform, you can access the following services being offered with an advanced user experience.
Unified communications
Team collaborations
Omnichannel customer care
Web/Video conferencing
The Exceptional User Experience
Cisco Webex offers an intuitive technology accompanied by an award-winning design to ensure that the best quality is provided for quality and productive meetings. A lot of time can be wasted while relying on a complicated or unreliable technology, because users will keep troubleshooting the ever-occurring problems.
This does not only affect productivity but also brings a barrier to solution adoption. User experience (UX) becomes a vital constituent of every video conferencing platform as one bad experience may lead to the users shying away from using the platform again in the future.
Cisco Webex: Exceptional UX
With Cisco Webex, there is single access to audio, video, and content sharing using a single platform for an exceptional user experience- this makes it simple and easy to use even for anyone without a technological background or a first-time user. The features accompanying this delivery are quality, ensuring a seamless user experience across devices so teams can get right down to business without the technology speed bumps.
1. Variety of features
Cisco Webex uses a constituent of a solid conferencing foundation that is innovative in offering quality services. The features ensure that you cannot miss a meeting regardless of your location or whatever you are doing. For those working from home, remotely, or even at the office, Webex has a convenient feature for a successful meeting.
2. Easy to use and navigate
You don't need a complicated procedure, downloads, or plug-ins to join in a meeting. With just your desktop, browser, video, or an internet-enabled mobile device, you can enjoy your meeting wherever you are, whatever the time of the day.
3. Variety of applications
Enjoy a variety of applications that make your planning easier. The platform offers platforms such as Google Calendar that ensure no chances of missing the timelines once you schedule your meeting. Easier-to-join experiences mean that meetings get started on time.
4. Easy meeting scheduling
User experience as designed by Cisco has made sure that you don't need to struggle when planning your meetings. You only need to add @webex to the location field of the invite, and the join information is automatically populated, so it's easy to schedule and takes a few seconds of your time.
5. No distractions
Everyone wants a peaceful meeting without distractions from either close or distant noises. The Cisco Webex comes with a compelling noise detector technology that automatically senses any abnormality, then the participant is prompted to mute. This ensures that there is no distraction from family members, neighbors, or barking dogs.
6. Support various devices platforms
Cisco Webex has ensured that your mobile can be your best platform to join a meeting. The technology is compatible with any device, including your Apple Watch or Android wearable device. You can easily view content from other participants and share yours.
7. Personalized meetings
Cisco Webex offers a virtual personal meeting space for each user that can be done with a customizable address. With personalized meetings, you can meet at an instant schedule ahead or leave your room open for drop-ins.
You also can lock the room for confidentiality purposes, view the participant who wants to join in, and quickly admit them when you feel convenient. There are also options to customize your room and lobby through an avatar, pictures, and a desk.
Conclusion
Availability of a single system that provides a platform for unified communication contact center and meeting solutions on one technology platform, your business can now communicate faster and smarter to exceed the speed of customer expectations.
At CallTower, we're determined to empower your business with our proven video conferencing solutions. These include Cisco Webex solutions and other collaboration solutions to give your employees the best experience and your customers a memorable impact. To see if Cisco Webex is right for your organization, please click on the Cisco logo below for a free consultation: