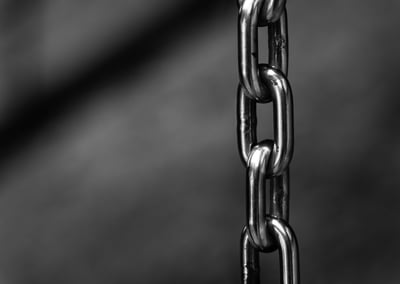 In recent years, cyber crime has unfortunately become more common for any business that utilizes computers, the internet, or the cloud to store information. Because our world changes so quickly and technology evolves every day, it is important for companies, nonprofits, and small business owners to have some form of risk management in place to combat any potential cyber security attacks. Communication between employees, executives, clients, and board members is a major target for cyber thieves, making it imperative that a company's phone calls, voicemails, and emails are protected. Experts suggest that there are major cybersecurity shifts coming to the unified communication as a service (UCaaS) space in 2022 that all executive administrations and IT departments should be aware of.
Cybersecurity is Mandatory in 2022
As governments continue to tighten their stance regarding cybersecurity, protecting your business or company from a cyber attack in the future will be mandatory. Recent court decisions are setting a new precedent for minimum cybersecurity requirements, and any business who fails to protect their communication systems in 2022 may be viewed as putting their customers, investors, and employee information at risk of being hacked. Many cyber crimes are committed when systems go down. Managed Voice Continuity is one tool businesses can use to avoid cracks in their networks when this occurs, making it tougher to infiltrate. Utilizing an email client tool is another way companies can protect their communication networks, as it prompts administrators and employees to change their passwords frequently. This prevents cyber thieves from hacking an account and having access to it for an extended period of time.
Although researching and implementing these options may be added pressure and can be time consuming for business owners, it is more cost effective to have these measures in place than to leave your company open to the possibility of hackers accessing sensitive information. Since these new regulations will be pushed forward quickly in 2022, it is imperative that firms are able to adjust and adapt.
Unified Communication Systems
Cisco Webex is a UCaaS platform that meets the criteria of providing ultra-secure communication and collaboration - and it had the most security and privacy controls. Cisco has heavily invested to build a culture of security with the right checks and balances in place – which is why Webex is built with security, from the ground up. Webex chooses the most secure default settings out of the box, enabling users to start collaborating freely without worrying about configurations. At the same time, Webex has also designed a great user experience – one that doesn't compromise security. Highlights include:
Control Hub: Operational control for enterprise administers to control security and privacy, including data residency
Meets all Cybersecurity criteria: End-to-End-Encryption (E2EE), geo-fencing of content and metadata, and certifications such as EDPS approval
High visibility of security protocols like two-factor authentication (2FA)
Microsoft Teams is built on the Microsoft 365 and Office 365 hyper-scale, enterprise-grade cloud - delivering the advanced security and compliance capabilities UCaaS users should expect. Teams enforces team-wide and organization-wide two-factor authentication, single sign-on through Active Directory, and encryption of data in transit and at rest. Additional features include Safe Links and Attachments, Compliance, and Data Loss Prevention. Microsoft does lack some real-time voice/video communication features, including:
No E2EE: E2EE protects the meetings from malicious actors seeing or hearing the content of the meeting.
No geofencing of PII or metadata: The conferencing metadata includes the participants, their email and phone number, time/date, and duration of the meeting, etc., which is all then sent back to the U.S.
Weighing these options is a decision that bears more weight in 2022 than ever before. To learn more about cybersecurity in UCaaS, please watch our on-demand webinar at the link below and be sure to review the CallTower UC portfolio for more information on Cisco Webex and Microsoft Teams.