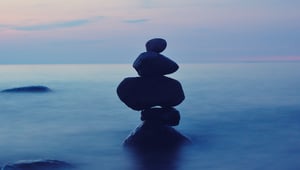 Telecom channel sales reps are known for working incredibly long hours. As a telecom channel rep, we know you are always traveling, taking phone calls, and planning lunch meetings with customers. You are a dedicated channel sales reps and you love what you do for a living.
While you love the career you have, you may not love your work-life balance. In fact, your work-life balance may be one of the top-rated things you dislike about your job. With constant pressure from your employers and the growing use of technology, is it really possible for you to obtain an effective work-life balance? Yes, it is possible.
\While it is possible for telecom channel reps to obtain a work-life balance, it will be a little different from the work-life balance in other professions. Here are a few things we believe will make it easier for your professional life and your personal life to work together:
1. Flexibility
As a telecom channel sales reps, you have the opportunity to use flexibility to your advantage. However, we know that balance and flexibility are two different things. You are probably given a great amount of control when it comes to creating your schedules in terms of making phone calls and scheduling your meetings. On the other hand, we also know that balance is very difficult to find, especially when you add on traveling, long work hours, and having to be on call.
However, you can use the flexibility you are given to find the balance you need. If you want to make the big game your son or daughter has, you can schedule your calls before the game starts. If you are going to be in a particular area getting ready to meet with a client, you can get lunch or dinner with one of your friends who lives in that area. If you need some gym time, you can visit a gym that is near your office. When you take the time to make careful plans, you can use the flexibility you are given to make your professional time and your personal time actually work together instead of against each other.
2. Take Breaks When Needed
How many breaks do you think you take in one work day? We encourage you to take breaks when you need them, but we know it takes careful planning to actually schedule breaks. We know you just cannot leave the office or turn your mobile devices off because you want a break. However, you can set aside some time for yourself before things get really busy and after they busy day ends. If you need to take a mental health day, you can take one of those days when things start calming down. When the hectic days are coming back-to-back and you are working long hours, the breaks and the personal days will keep you in a positive state of mind.
3. Let Technology Help
Technology can be used to your advantage when you use it at its full potential. Tech is part of the reason why you have experienced success as a telecom channel sales rep. Your mobile devices keep you connected to your customers, your team, and your office. Some professionals may feel that technology makes their job difficult because it hinders their work-life balance. However, other professionals know how to use technology better than others.
You have to know what mobile devices, software, and applications to use, and you have to know when it is better to call someone or send a message. Technology does not have to run your life; technology can actually help you achieve the work-life balance you have been seeking when you use it the right way.
If you want to avoid sending messages back and forth, you can pick up the phone and get the problem resolved as quickly as possible. You do not have to spend time trying to read a long document on your mobile device when you can read the documents on your desktop computer or laptop. When you make the most out of the technology you are given, you will not have to waste time going through messages when you should be having your personal time.
It is very possible to find the work-life balance you need as a channel rep, but it will require some creativity and planning on your part. To learn some more tips and tricks on how to become a successful channel rep, check out our handy guide: