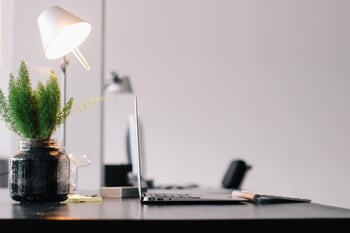 Unlike many types of online retail, channel sales is hardly an "instant sell" endeavor. In fact, often your best client-partners will be the ones who took months to make the final decision and begin working with you. From slow-moving giants in industries that need your products to dedicated partners who will remain loyal to your brand for decades, sometimes your best channel selling technique is to give your leads a little space.
Of course, it's a good idea to keep the channels of communication open and to check in every few days. However, there can be whole days or even weeks where you know an answer is coming, but your primary job is to wait until the lead is ready for the next stage of the conversion funnel. So what is a dedicated channel sales rep to do during that time? Twiddle your thumbs waiting by the phone? Hardly!
Let's dive into a quick but comprehensive guide for what any channel sales rep should be up to when all your leads are busy with their half of the internal decision-making process and there's no one to talk to for a few hours or even days:
Learn About Your Partner's Business
The single most useful thing you can be doing to enhance your future results at converting your current channel leads is to study up. The better you understand the business, process, motivation, and customers of your channel partners, the better you will be able to help and persuade them to convert.
So if you have an hour on your hands, dive into the internet and any proprietary information you have on your leads. Strive to understand not just how your partner-companies run from the outside, but what their internal pain-points are and how your product can help them better reach their customers. When you next build a pitch, it will be rich with in-depth understanding of the needs and motivations of your assigned channel leads.
Research New Potential Leads
In channel selling, each time you open the door to a new lead, you start a clock that can span anywhere from days to months before the lead converts. So your best bet for clocking in those conversions is to start working with as many potential channel partners as possible.
When you've learned all you can about your current lead, start thinking creatively and using your online research abilities to find more potential leads who might benefit greatly from your product and the industry expertise you have gathered. Open that line of communication and get the ball rolling. With several different leads contemplating and making things happen internally, you're sure to increase your own list of things to do and people to talk to each day.
Write or Frame Conversion Materials
You can never have too many promotional and conversion materials. The more pre-written and modularized content you have, the better. Scheduled social media posts, drafted conversion emails, and dynamic infographics about how useful your product is to channel partners will serve not just your own purposes of being a better channel sales rep, but can also be shared out among the entire channel sales team to boost their conversion resources as well.
Follow Up With Other Accounts
Finally, don't forget to keep those lines of communication open with every single channel you've pitched to. If it's been a few days and you haven't heard anything, call in for an update or shoot over a well-crafted email. With an active channel sales campaign, there should always be someone ready to talk to or something you could be doing to help a currently deliberating lead make up their mind.
What should channel sales teams be doing when their leads have gone off to check with superiors and draw up new production models? The answer is, realistically, anything that can either add more leads to the queue or increase the team's chance of converting leads faster in the future. For more tips and resources for channel representatives, please review CallTower's Partner Portal: