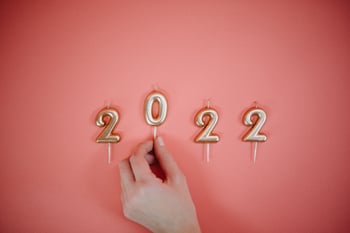 With the present worldwide scenario obligating many people to work remotely, Microsoft Teams has become a necessary staple. Microsoft is preparing several enhancements to its Microsoft Teams collaboration platform to be unleashed in early 2022. As such, the working environment may turn into a hybrid setting. To assist in accounting for that, Microsoft is adding new features to spice up hybrid conferences. So, what's coming to Microsoft Teams 2022?
Intelligent Cameras Support
Microsoft will introduce reasonably intelligent cameras for Teams rooms to deliver meeting experiences where everybody feels represented and noticed. These cameras can enable AI-powered active speaker tracking, multiple video streams, and other people recognition. These cameras will deliver on several of Microsoft's guarantees for the longer term of conferences, allowing cameras in meeting rooms to use audio to establish and show the profile names of registered users inside their video panel. Multiple video streams can enable in-room participants to be placed in their video pane.
Companion Mode Update
Microsoft will change the companion mode in Teams mobile to allow attendees fast access to engagement options like chat and live reactions, and designed to alter how folks use devices in conferences. Rather than simply using one single device, you'll be able to use two.
Speaker Coach
Speaker Coach, another incoming feature in Microsoft groups, utilizes AI to alert a user's speaking pace while presenting. It'll additionally inform them if they're interrupting another user. Speaker Coach in Microsoft Teams is going to be launched in early 2022.
New PowerPoint Experience
Microsoft will unleash a new PowerPoint option known as "cameo" in early 2022. This app integrates Teams camera feeds into PowerPoint displays; therefore, users will customize how they appear on slides. The new feature builds on Microsoft's existing work with Speaker Coach, which might improve your presentation skills.
Lighting Corrections
The lighting corrections feature can show users if they appear well in video-on conferences, even in low-light environments. Lighting corrections are going to be operational within the coming months.
CarPlay Integration
Teams will be returning to Apple CarPlay soon, facilitating hands-free calls utilizing Siri and joining meetings with teams. Whereas the Teams app had already supported CallKit, full integration with CarPlay can directly help you attend a meeting. The feature can only support audio mode. You will join any virtual conferences or virtual classes from your vehicle using CarPlay and Microsoft Team.
Microsoft Whiteboard App
Microsoft said that the Microsoft Whiteboard application would be available for Teams. The new Whiteboard app will have a simplified interface. Its inking tools and content creation menus are going to be separated. Microsoft can add more significant and more colorful icons that may be simple for mouse, touch, and pen users alike.
Users will be able to insert reaction icons and pictures into whiteboards, and they're going to be able to build flowcharts and diagrams. The user will modify the background of the whiteboard to a distinct color with the new app.
Ability to Delete Chats
Today, Microsoft groups permit users to delete a selected message from a talk and conceal, mute, or leave conversations. However, it's impossible to delete a private discussion in Microsoft Teams. The power to delete personal chats is a feature that Microsoft Teams users are requesting currently, and it's remained the most-requested feature. Teams will finally be adding support for deleting private chats. This update will help users to safeguard their information on shared devices or eliminate old discussions.
Over the last number of years, Microsoft considerably expanded Teams with regular feature updates. It's currently one of the most powerful popular collaboration platforms and thrived throughout the pandemic.
At CallTower, we're determined to empower your business with our proven video conferencing solutions. These include Operator Connect for Microsoft Teams and other collaboration solutions to give your employees the best experience and your customers a memorable impact. For a free Microsoft Teams consultation, reach out to CallTower by clicking the Teams logo below: