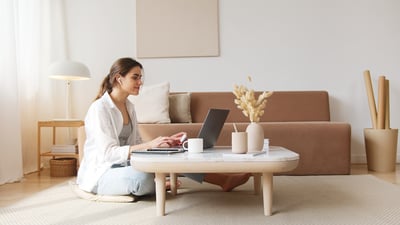 Thanks to technologies such as Microsoft Teams, thousands of employers have fully adopted a work-from-home culture for their employees as the safest way to return to work in the wake of the COVID-19 pandemic.
Microsoft Teams, which set a record number of daily active users at 115 million in 2020, has upgraded its remote functionalities in an effort to remain competitive after the pandemic. Here is what you should expect in the Q3 and Q4 2021 reports.
Give Everyone a spotlight
Teams' organizers and hosts can now pin videos and profile pictures of multiple people in the meeting on their homepages for everyone to see. Pinned profiles are automatically alternated after a set period to accommodate everyone in the forum. However, the host cannot spotlight videos when set on together or in large gallery modes. Additionally, spotlighted videos cannot be captured when recording the meeting, something that Microsoft has promised to fix in the near future.
More Emojis
Have you run out of words? Microsoft Teams will now feature a tenfold collection of emojis from the previous 85 to 800 emojis with newer categories. That's not all! Presenters have the option of using emoticon buttons such as love, applause, and laughter as replies on the comment sections.
Connect through Mac OS
Some users prefer projecting desktops onto their Mac computers. Microsoft Teams has made this experience even better by enabling audio input and output connection via your MacOS. Therefore, you no longer have to rely on your windows computer for audio input and output when projecting on your MacOS.
Faster and easier Sharing Options
Working on Teams involves much sharing; be it presentations, files, Microsoft whiteboards, or computer screens, the new redesigned Teams function allows you to share it all. Navigation through the search bar is seamless, and your files are now a click away.
Improved Team Management
Meeting hosts and organizers will get better meeting management tools in the new updates. The new features allow you to 'turn off the camera' for all attendees. Furthermore, you have the option of disabling videos and sound options of specific attendees if they are a distraction during the forum. All these tools can be accessed from your meeting options tab.
Set your Schedule on Teams
Are you going to be out of the office for an extended period? You can set an out-of-office status for the duration of your choice with the new Teams 'out-of-office feature. Additionally, the feature comes with an automatic replies option for desktop or web apps. To set your out-of-office status; click on your profile picture icon, then Set status message > Schedule out of office. Alternatively, you can click on the Settings > General > Out-of-Office and select Schedule.
Direct Entry for Meeting Invites
Microsoft has upgraded 'the lobby settings' in the recent Microsoft Teams updates, which enable invited attendees to bypass the lobby and join the meeting directly without waiting to be admitted. You can change these settings by clicking on the meeting option tab > who can bypass my meetings > people I Invite.
Manage Teams from Outlook
Microsoft has for long worked on enhancing Outlook and Microsoft Teams compatibility without infringing on the users' privacy, and this year, they cracked it. The recent update allows you to share emails from your Outlook desktop app to Microsoft Teams by clicking the 'Share to Teams' tab on the Outlook app. Additionally, you can start meetings straight from your outlook app by clicking on your 'Meet Now' option on the calendar.
Your team has to remain updated on the forthcoming updates and upgrades if they are to make the most out of Microsoft Teams in 2021. For more information on the latest on Microsoft Teams and the features that can have the most significant impact within your business or organization, contact CallTower for a free consultation by clicking on the Microsoft Teams logo below: