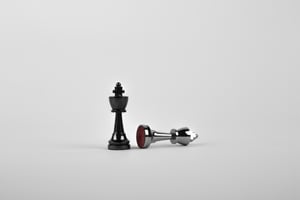 There is more to a successful customer experience than providing services and delivering the outcomes that customers want or what you think customers want. The discretion welcomes the idea that a winning customer experience will result in success for everyone involved. We are all aware of how quickly things are changing; today's telecom customers now have more control and more power over where their finances go.
As a channel partner, if you want to keep up, we encourage you to acquire an approach that is geared towards your customer base. When customers become the center of your foundation, you will have a greater amount of success throughout your channel.
Your telecom channel community can generate a high amount of revenue every month, but does this mean that you are providing the best customer experience? Does this mean that your customers are happy with the relationship that has been established? No, it does not because your channel community could still be at risk although you are bringing in streams of revenue.
You can no longer get by on measuring how successful your success as a telecom channel partner is by how many transactions occur daily and how much money you accumulate at the end of the month. One of the best ways to have a successful channel community is by ensuring everyone else has the best chance to succeed.
Customer Success is Key to Revenue
Not everyone will define success or a win using the same terms because it can be very distinctive to their responsibilities in the channel community, in addition to the individual and business goals they have set. Customers are constantly looking for businesses and organizations that can provide them with a customized experience. Customers have no problems jumping ship as soon as they are unhappy with the services they are receiving from one business.
Since more customers want to have an experience that is tailored to their needs and wants, channel partners can find themselves under immense pressure. As a result, more channel partners are beginning to change the way they operate and the way they uphold their relationships with their customers.
The channel community is made up of customers, channel partners, and vendors. Vendors are finding themselves under more pressure to deliver the results that customers are expecting to receive. When there is more pressure on vendors, it will often translate to more pressure on the channel partners to not place all of their attention on revenue. When less attention is given to the number of transactions that are made and more on the type of experience that is being created, the entire health of the channel community can be improved.
We know how difficult it can seem to change the landscape of your channel community and shift your focus towards customer success, but if these changes are not made and if there is not a shift from vendors and partners, the entire channel community could find themselves on the outside looking in.
Focus Strategy on Customer Success
In order to achieve the goals you have set in terms of revenue, you will have to adopt a strategy that includes the customers. If you focus solely on revenue streams and not on obtaining and supporting a relationship with your customers, you are giving your customers the opportunity to leave whenever the chance presents itself. When a customer receives notice that the telecom contract is coming to an end, that customer can leave as soon as the last day of the contract arrives because nothing has been done to convince them to stay.
If you never make the decision to create a better strategy that is geared towards your customers, you will soon discover that your revenue streams are no longer as high as they used to be. If you want to place your customers at the center of your community, it is important to ensure everyone is on the same page. Partners, vendors, and customers need to be allies in order for there to be better collaboration and better transparency.
The subscription-based business model was introduced in the 17th century by book and periodical publishers, but today it is being used by a variety of businesses, organizations, and websites. Under the subscription-based business model, customers have the ability to pay for a service at a repeated process at a consistent time in order to have access to services and products. This type of model should result in more businesses and organizations placing more attention on providing better customer experiences.
Customer Success = Renewal & Referral
If you want to look at your revenue streams and see consistent increases and obtain more renewals and referrals, you will need to make improvements to your customer success capabilities. When you make an investment in your channel community, you will need to make sure you plan for the future. When your channel begins to grow the way you want it to, you may run into some challenges when it comes to handling the growth. However, when everyone is on the same page when it comes to customer success, you will be able to manage the growth.
Are you making the success of your customers one of your priorities? Are you taking the steps to find out what they need to be successful? If you want your customers to be happy, you will need to develop them and encourage them so they can eventually become supporters and backers for the services and products you offer. When your customers are successful, can you imagine how many other opportunities you can bring in?
Your channel needs to have the best foundation in order to have greater success in the future. Are you ready to focus more on customer success and the relationships you create with your customers? Review all of our channel partner resources and promotions on our Partner Portal page: