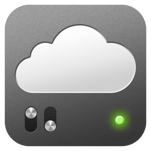 Cisco Unified Communications mobile and remote EDGE access are a fundamental part of Cisco Collaboration Architecture.
EDGE allows endpoints such as Cisco IP phones to have their registration, call control, provisioning, messaging and presence services provided by Cisco Unified Communications Manager (Unified CM) when the endpoint is not within the enterprise network.
Your phones can now register remotely to CallTower's Cisco CallManager utilizing what will be commonly referred to as Collaboration Edge or simply EDGE.
EDGE saves you valuable time and money.
The solution makes it easier to setup your phone and get up and running. With this enhanced technology, CallTower support is able to get your phone back online remotely. This alleviates the stress of not having a phone and having to mail it in to get repaired.
Benefits of EDGE
With EDGE technology there is no need to open firewall ports for VPN or VLAN setup. This makes it much easier to setup and a great solution for a small office/home office. Off-premise access makes it easier for our support team to help solve issues, including, security and ease of installation.
The supported features include a mobile VPN like access for the 8800 and 7800 devices, extension mobility and retention of username and password.
EDGE SUPPORTED CISCO PHONES
There are a few caveats on using EDGE. This solution cannot have shared multiple lines and desktop control functions are not supported. When using EDGE technology, Cisco Computer Telephony Integration (CTI) functions are not available.
Ready to learn more?