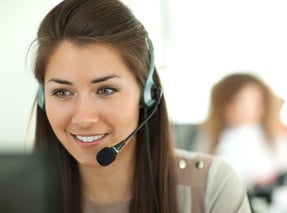 No one likes being placed on hold for a significant amount of time. Some customers will hang up after they have been placed on hold for two minutes. One of the best ways to deal with this type of problem is to make the capacity of your agents better than it has been.
If your Contact Center Solution has experienced an increase in call volume, hiring more call agents may mean you will experience higher idle time among your agents. Hiring more agents will also mean that you will experience an increase in costs because you have added more people to the team.
When you implement call-back technology, you will be able to get rid of the need for your customers to wait in a call line. Your customers and everyone in your business will appreciate the call-back technology. When there is a chance that your customers will be placed on hold for a significant amount of time, they can request to have one of your call center agents call them back.
When your customers choose to have a call center agent call them, they will not have to wait in a queue. You want to decrease the call abandonment rates and customers do not want to waste time. With cloud contact center solutions that include call-back technology, everyone will win.
Call Abandonment
When your customers or potential customers are placed on hold for too long, they will eventually hang up. Sometimes they will call back until they finally reach someone, which means you will have a significant amount of repeat phone calls because their problems were not solved the first time. When customers have to repeatedly call your business, you will end up with tons of dissatisfied customers.
With the right call-back technology, your customers will no longer be so dissatisfied that they will hang up the phone. Your customers will be able to easily request that a call center agent calls them back.
Don't Lose A Customer
With call-back technology, you will not have to worry about losing any important leads because they were not able to get to a customer in time. When a customer chooses the call-back option, all of their information will be recorded and the agent who responds to the request will have all the information he/she needs.
Productivity Increase
When an agent responds to the call-back request, this will mean the agent will have all the customer's information. Once the button is clicked by the agent, the agent and the customers will be connected instantly. Your agents will increase their productivity because they will not have to search through the customer relationship management software in order to find the customer's information.
Better Performance
When your business has the call-back option, it will give your call center agents every opportunity to resolve the customer's problem on the first attempt. The call-back technology gives your call center agents enough time to view the customer's information and their history with the company. Your call center agent will have the information in front of them before the return the customer's call, and this will give the call center agent an opportunity to solve the issue the first time so the customer will not have to call back.
Your contact center will experience an increase in its activity, and this will result in longer wait times and angry customers who will eventually hang up. If you want to have satisfied customers and satisfied call agents who are more productive, call-back technology can be the solution you have been searching for.